2- and 3-star hotels
meeting the requirements of all guests
For your seaside holiday at San Vito Lo Capo, thirty years of passion for hotel services.
The Sabbia d'Oro hotels are 2- and 3-star hotels in the heart of the Sicilian town, right next to the beach and all local services.
The hotels offer a private beach equipped with umbrellas and sun loungers, on the beautiful and famous beach with its white sand and crystal-clear sea. Their catering is particularly famous and is provided by the owners themselves, who offer traditional Sicilian specialities.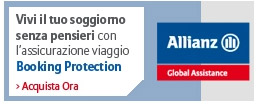 Delights for the palate
Traditional Sicilian cooking
The catering service is provided personally by the owners; the dishes offered are rooted in traditional Sicilian food and wine and prepared with advice from Gaetano Faranna, teacher of food and wine service technology at the State Hotel and Catering Institute "I.V. Florio" in Erice (TP). Our catering is suitable for the food requirements of coeliacs.